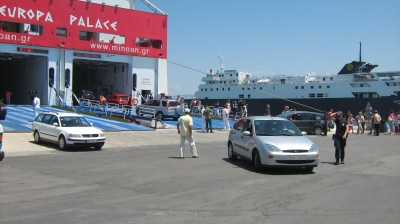 Travelling by ferry and by car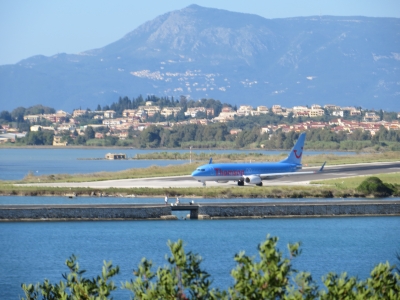 Airplane landing on Corfu Airport
Link list
The link list is, of course, for information only and without responsibility, but you may find interesting facts about Corfu and one or two tips for travelling.
Airlines with Corfu connections

Ferry companies

There are quite a lot of ferry lines from the Italian harbours Ancona, Bari, Brindisi and Venice to Corfu. Why don't you combine your trip to Corfu with a short trip to Venice? After all, the Venetians left their mark in Corfu ...
Websites about Corfu worth visiting

Current Corfu weather (German)