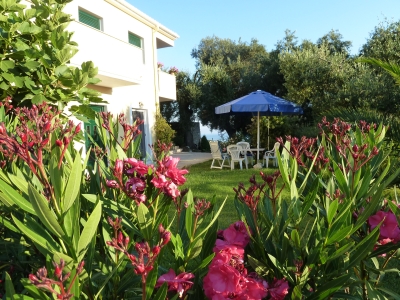 House "Sea View" with meadow and garden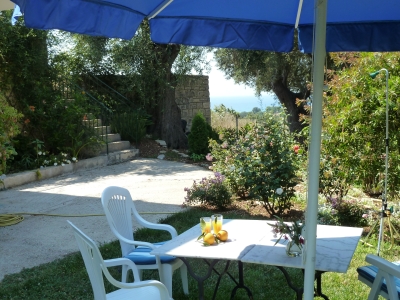 Dining corner in the garden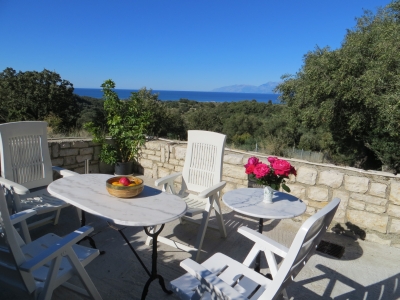 Terrace with sea view for our guests
Welcome to Haus Meerblick in Corfu!

Haus Meerblick's holiday flat offers an ideal starting point for recreational and active holidays. And rightly so all year, because Corfu is worth to be travelled to in every season. We would like to give you a small impression of your possible next holidays. On this website you can find some basic information about the accommodation, suitable for up to four persons. You can get a short overview on the location of Haus Meerblick and on Corfu's recreational offerings.
The whole flat is equipped with air-conditioning.


You may find additional information also in the following links: Ferienwohnung mit Meerblick in idyllischer Natur "Haus Meerblick"
from www.urlaub-anbieter.com.

You can start your holidays at Haus Meerblick any day of the week, the minimum lease term is one week. Children are welcome, pets on enquiry. It is recommended to be mobile. If you don't travel to Corfu by car, we will be happy to help you renting a reasonably priced car.
You can rent a car starting from € 170,00 a week in the low season and from approximately € 210,00 a week in the peak season (incl. comprehensive cover and no retention) – which is much lower than customary in Corfu. Pick-up and return of the car can take place at the airport. You can also rent scooters starting from eight Euros a day.
We look forward to seeing you at Haus Meerblick!
Your hosts
Ute and Konstantin Russu